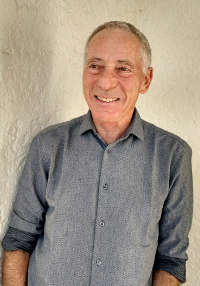 A seminar with Meir Dan-Cohen (Milo Reese Robbins Chair in Legal Ethics, Professor of Law, University of California, Berkeley)
The session will focus on a discussion of a selection of Professor Dan Cohen's writing on the subject of the self, morality, law and freedom of speech. 
 Meir Dan-Cohen is the author of Rights, Persons, and Organizations: A Legal Theory for Bureaucratic Society (1986; 2nd ed. 2016); Harmful Thoughts: Essays on Law, Self, and Morality (2002); and Normative Subjects: Self and Collectivity in Morality and Law (2016). In addition, he has published a number of articles in criminal law and in legal and moral philosophy.
Places at this event are limited. Please email riskingspeech@socanth.cam.ac.uk if you would like to attend, with details of which event/s and your department affiliation. 
Date:
Monday, 17 October, 2016 -

14:00

to

15:30